Women Who Are Saving Our Oceans
By Alejandra Tolley
Kristal Ambrose
As many know her as "Kristal Ocean," Kristal Ambrose is the founder of Bahamas Plastic Movement, a phenomenal non-profit bringing awareness and education to plastic pollution in her home. Ambrose recently received her Master's degree from Dalhousie Unversity in Marine Management focusing on plastic pollution research. With an emphasis on including youth in marine conservation, BPM hosts one of the most impactful events, the Plastic Pollution and Ocean Conservation Summer camp. This energetic marine activist has inspired thousands through her lectures and events where she encourages students to learn their vital role in cleaning our waters.
Asha de Vos, a pioneering ocean educator, is paving the way for marine conservation. She is the first and only Sri Lankan to receive a Ph.D. in Marine Mammal Research. Vos is the founding executive director of Oceanswell, an education organization focusing on marine conservation research. One of her most notable accomplishments is the Blue Whale Project, where she discovered through long-term research that whales in Sri Lankan waters differentiate from other whale species. Asha de Vos also believes education on marine health is imperative for local coastal communities and reiterates this is the most sustainable solution for the future of ocean conservation.
Dr. Ayana Elizabeth Johnson @ayanaeliza
Marine Biologist, founder of Urban Ocean Lab, and accomplished author, Dr. Ayana Elizabeth Johnson, is an ocean conservationist seeking solutions grounded in social justice. Dr. Johnson co-wrote the Blue New Deal, a proposal ensuring the inclusion of ocean health in climate policy. This ocean leader also earned a B.A. from Harvard University in Environmental Science and Public Policy, followed by a Ph.D. from Scripps Institution of Oceanography in Marine Biology. Ensuring information on our climate is available to everyone, she co-created a podcast, "How To Save A Planet," that focuses on environmental solutions.
Miranda Wang is reinventing our regular recycling. Wang is the co-founder of Novoloop, an advanced climate-tech company that centers on sustainable ways to upcycle end-of-life plastic to create specialty materials. Novoloop highlights polyethylene as the most widely used plastic but rarely upcycled. With a focus on a circular economy, these vital conservation efforts are expanding the wisdom of plastic circularity and the essential long-term impact it creates for our oceans.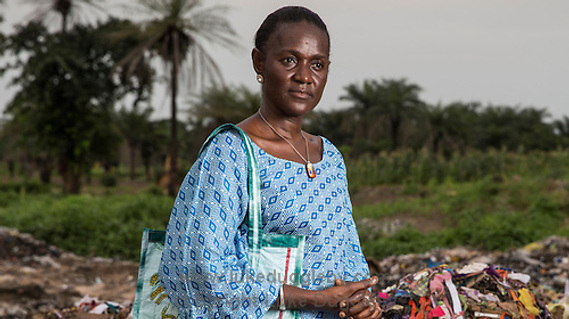 Isatou Ceesay
Isatou Ceesay is known as the "Queen of Recycling" for her transformative approach to educating her community on the importance of plastic waste. Her incredible environmental advocacy inspired the beloved children's book "One Plastic Bag," named after her recycling movement in her home city of Nijau in Northern Gambia. In her native village, she empowers and consults women on recycling plastic and turning it into sellable products. This concentrated effort has generated income for more than 10,000 Gambians and is continuing to be influential in reducing waste and creating a long-term impact for her community.

Inka Cresswell is revolutionizing the way we interact with the ocean. This seasoned scuba diver combines her filmmaking with marine biology to give us a glimpse of life under the waves. With a B.S. in Marine Biology and an M.A. in Wildlife Filmmaking, Cresswell is the creator of the critically acclaimed documentary "My 25, The Ocean Between Us," a short film that lets us see our waters through Cresswell's brilliant lens. Through this ocean conservationist perspective, she captivates us with her powerful interactions with the oceans' giants and educates us of their sacred existence.
Tiza Mafira is the Executive Director of the Indonesia Plastic Bag Diet Movement, Indonesia's first org to advocate for systemic change in reducing single-use plastics. Mafira focuses her strategies on using local wisdom to push for this new ocean-friendly practice. IPBDM has partnered up with 20+ city governments to ban single-use plastics, and their main motive is to establish the first plastic-free market in Jakarta. Mafira is a leading force in her community and keeping our oceans clean through education and compassion.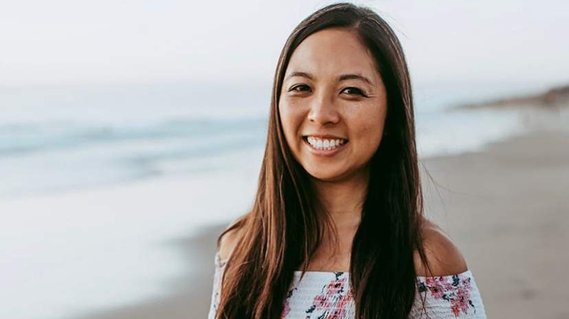 Engineer and marine activist Olivia spends her time ensuring saving the ocean is fun and easy for plastic-free novices. She created a blog, Olivia for the Oceans, for folks interested in starting their reusables journey. She provides tips, resources, and statistics on what we can do to keep our oceans clean on a day to-day basis. This low-waste educator has served as a policy volunteer with Surf Rider Foundation for over ten years and is on her way to achieving a zero-waste lifestyle with her family. For World Oceans Day, diving into Olivia's blog is the best way to get started to clean our coastlines and create life-long change.